ISOFrame Wave video introduction
Why not take a look and read-on for more information.
Where can ISOFrame Wave be used
ISOFrame Wave is extremely versatile and can be used in many locations. It is most commonly found at exhibitions and events but is also equally at home in retail locations such as shopping centres, showrooms or other spaces where a professional display system is required.
How does ISOFrame Wave work
ISOFrame Wave is a modular system made from individual 'building blocks' You can buy as few or as many sections of frame as you need to fill any available space.
The main components used are simple. The structure is made from vertical aluminium posts that are connected together with flexible linkages. These linkages are knows as 'Flexi-Wave Links' connect the bottom sections of the posts together and maintain a constant distance of 800mm between each post.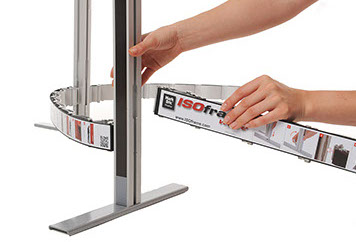 Because the links that connect the ISOFrame Wave posts together are flexible, you can change the shape of the display wall depending on your needs. This is useful when setting up at an event because you can make adjustments to your display on the day and without the need to pre-plan.
A keyless clamp unique to ISOFrame is used to securely lock the vertical post sections together and the same type of clamp is also used for attaching stabilising feet to each post or for attaching a range of available accessories to the ISOFrame Wave system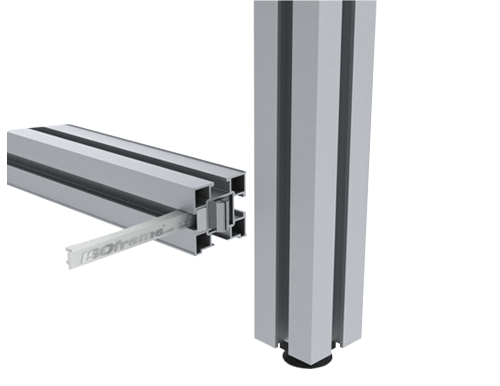 The design of the ISOFrame Wave system means that you don't need any tools to construct it. Most stand configurations can be built by one person in the minimum amount of time and all of the frame sections break-down into manageable sections that can pack into small bags or wheeled cases. This means that depending on the overall size of your display, you can usually transport it to and from events in a car or small van.
ISOFrame Wave graphics are printed onto a heavyweight, rollable material. We use a polyester stoplight film that is laminated with a protective, scratch resistant film. Our graphics are durable and non-reflective making them ideal for use on larger display walls. Replacement graphic panels can be purchased at an affordable cost so you can update the content of your stand at any time without the need to purchase new frames.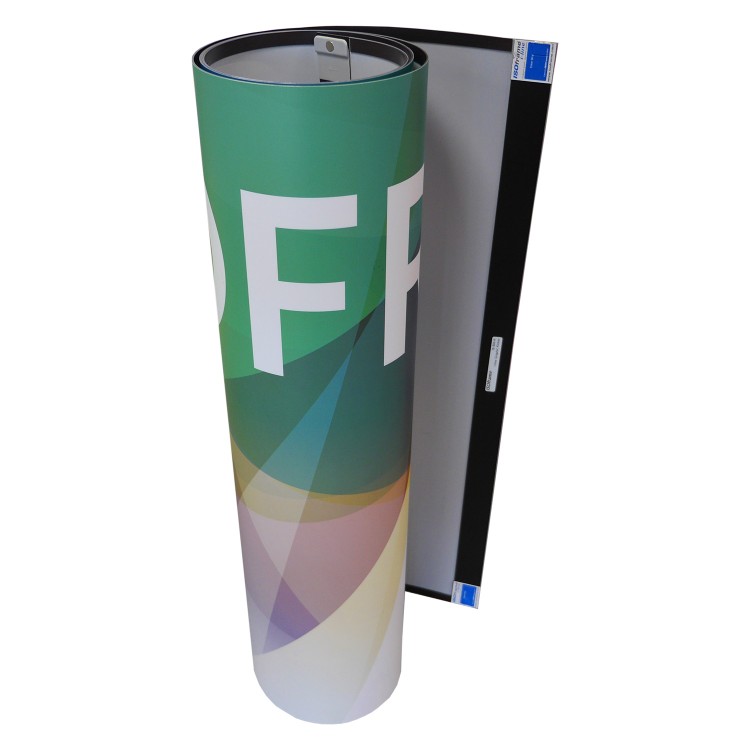 Graphic panels attach onto the ISOFrame Wave display frame magnetically. Strong magnetic connectors secure the panels to the top of the posts whilst magnetic tape on the vertical edges of the panels hold the graphics flush from top to bottom. Graphics panels butt-up neatly side by side and can be used to create large mural display walls of almost any size.